Windows.edb is a search index database file of the Windows Search service. This file helps users to search for data and files in the file system in a faster way as it keeps indexing of files, e-mails in PST files and other contents in file system. The size of the Windows.edb file depends on the number of files in the system. The more files in system, the more is the size of windows.edb file. This file can take up all the free space of your system by growing up to huge size as of hundreds of GB.
Windows.edb file Location
The Windows.edb file is hidden and by default is in the below given folder C:\ProgramData\Microsoft\Search\Data\Applications\Windows\.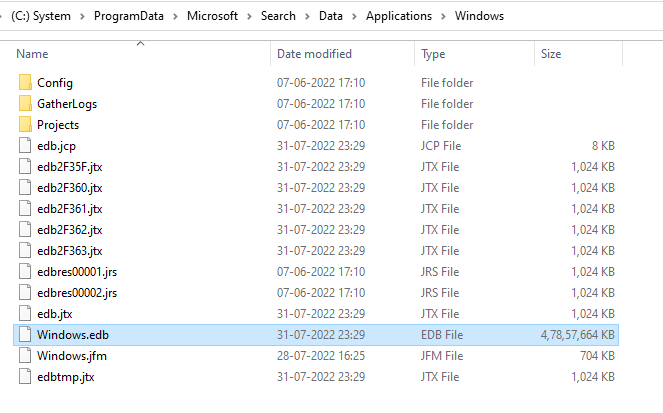 Here in my system this file is taking 45 Gb space of drive.
Is it safe to delete Windows.edb file?
If windows.edb in your system has turned off huge size and you are thinking of what to do with it. Delete or not?
Yes, you can safely delete it. There is no data lose or any other system abnormality in deleting windows.edb file. To delete windows.edb file, you need to follow the below given steps.
Steps to delete windows.edb file:
1: Open Run dialog box. Type services.msc in open text box and click OK.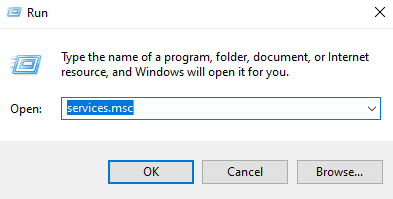 2: Navigate to Windows Search service. Right click on it and click on Stop.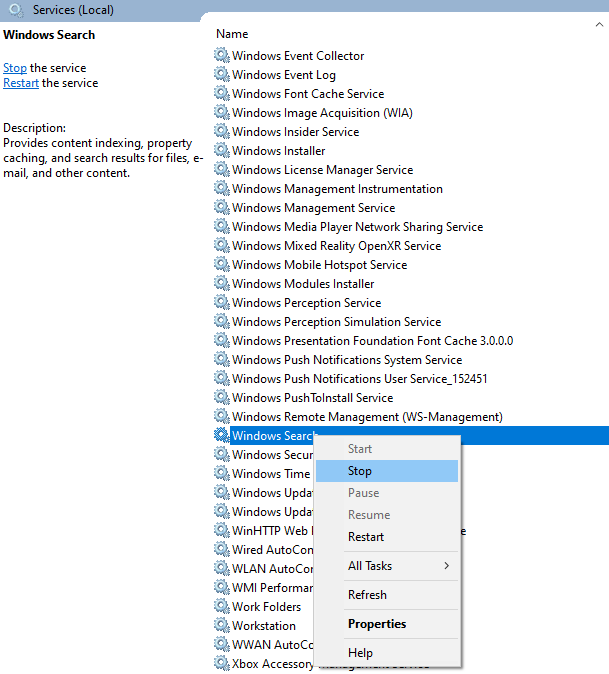 3: Navigate to the folder containing Windows.edb file and delete it by Shift+Delete.
4: Now you need to rebuild the Windows Search Index. For this open Control Panel and then open Indexing Options. Click on Advanced and then click on Rebuild.